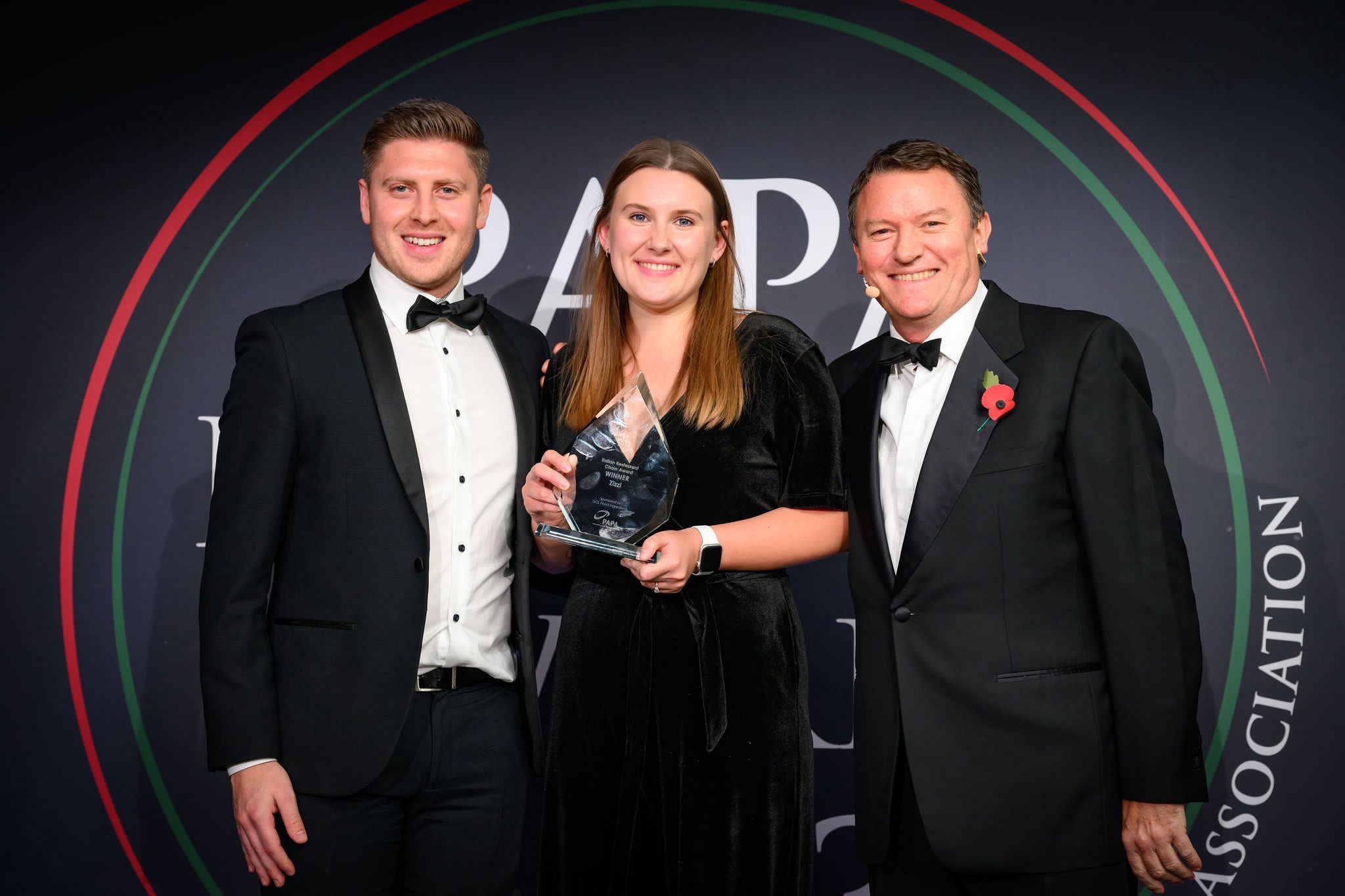 AZZURRI WIN HAT tRICk OF AWARDS
November 2023
Boojum wins 'One To Watch' at Restaurant R200 Awards 2023 
The R200 Awards 2023
came to their exciting conclusion at Dishoom in Canary Wharf, London on Tuesday 21 November. These awards celebrate the key achievements in the UK restaurant industry over the past year and recognise the success of the country's best restaurateurs and establishments.
Zizzi wins 'Italian Restaurant Chain' at the PAPA Awards 2023
The award is presented to a restaurant group that brings amazing food, families and friends together nationwide. Zizzi was up against some tough competition so were thrilled with this result!
Zillionaire's Club win BIMA Award
The
BIMA
Awards are the longest standing and most prestigious digital and tech awards in the UK.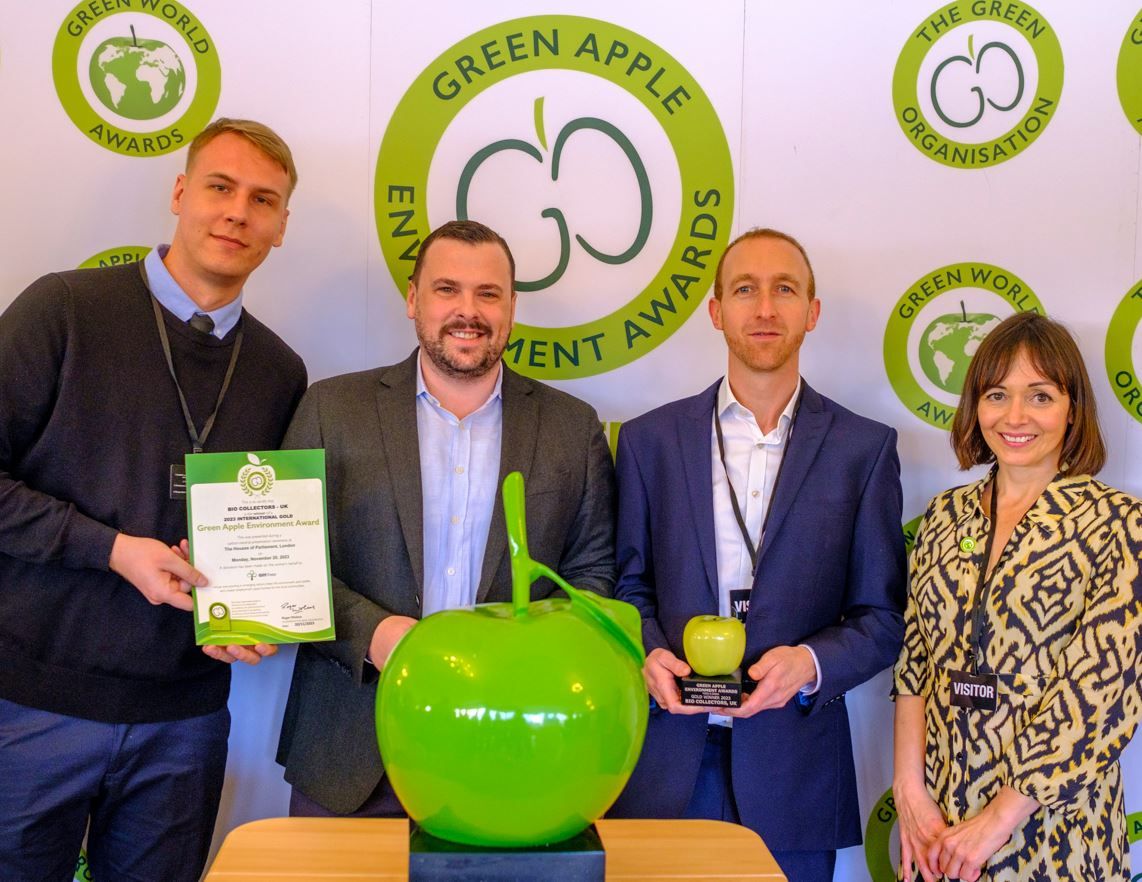 AZZURRI WINS TWO ENVIRONMENTAL AWARDS
27 November 2023
The first of its kind in the hospitality sector, the Azzurri Group has implemented an impressive closed loop solution, whereby the food waste from their London restaurants is turned into a nutrient rich fertiliser. This is then spread on to some of the fields that grow the wheat that is then used as a key ingredient in their pizza dough! This initiative has resulted in the following two environmental awards:
A National Recycling Award in the 'Circular Economy Initiative' category
A Gold Green Apple Award for environmental best practice in the food & drink category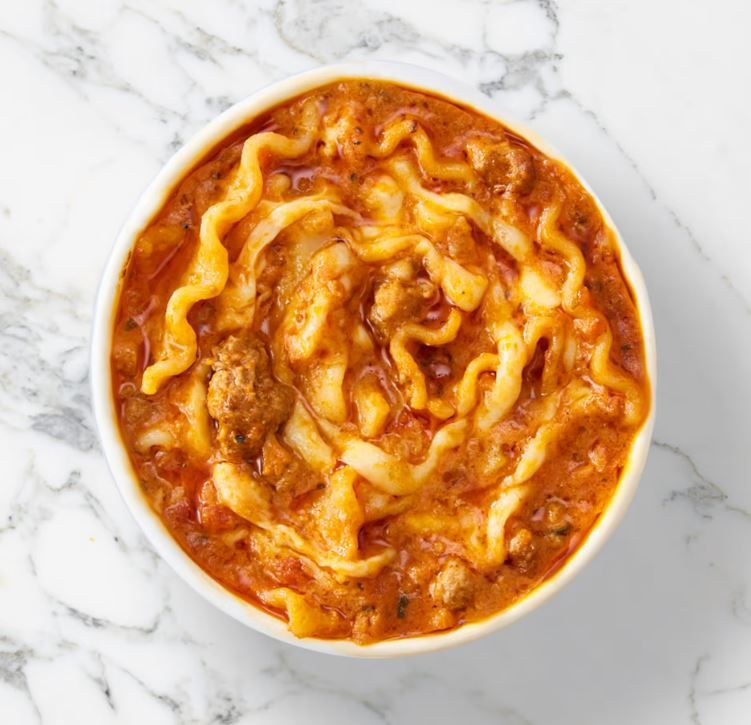 cOCO DI MAMA LAUNCH 'NExt GEN' store & FOOD RANGE
24 October 2023
Coco di Mama has launched its 'Next Gen' model store at New Street Square which will offer a delicious new menu range as well as the very best of Coco and showcase the brand's design evolution.
New menu highlights will include: Tik Tok craze Muffaletta, indulgent steak tagliata ciabatta, Lasagne soup and Spicy Pollo Lasagne as well as new premium pastries and cakes and much more.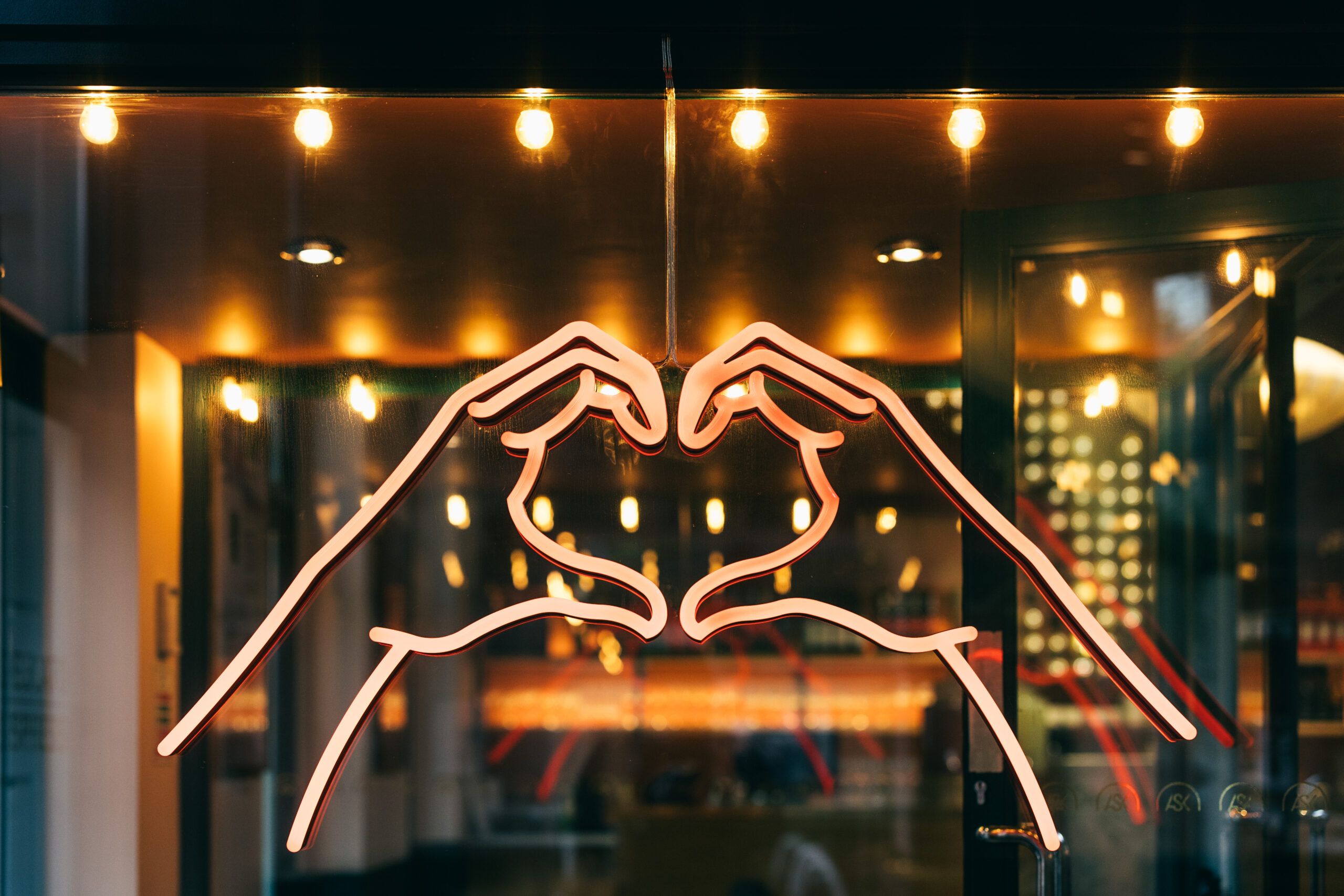 CELEBRATING 30 YEARS OF ASK ITALIAN
26 September 2023 | DailyStar.co.uk
In celebration of its 30 year milestone, ASK Italian is inviting restaurant-goers nationwide to raise a glass to three decades of delicious Italian food and community spirit with a free glass of Prosecco for every customer. Since the first ASK Italian launched in 1993, the Italian restaurant has grown to include 65 eateries across the UK, each serving its own unique community as a place to celebrate everyday and milestone moments.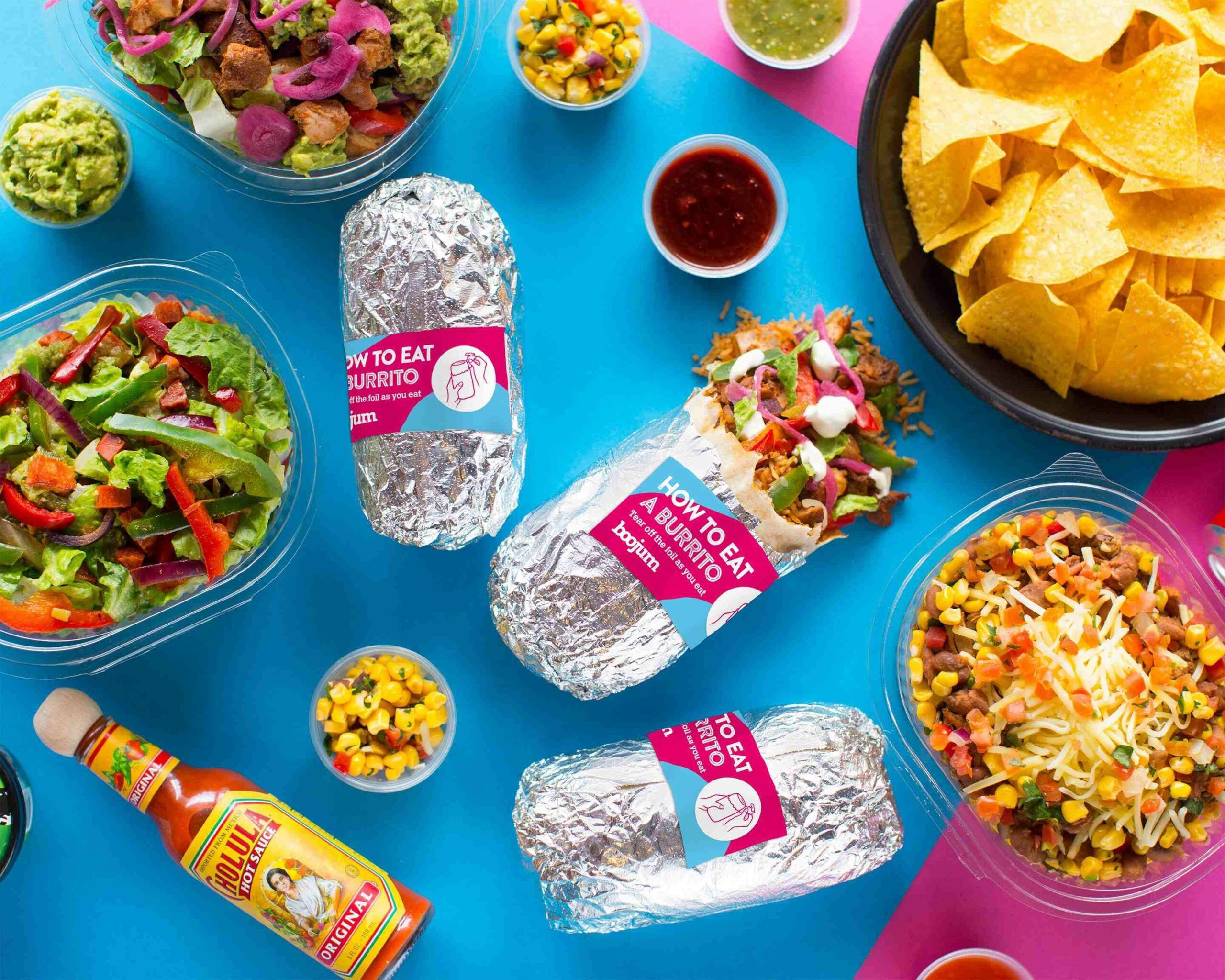 Boojum restaurants sold to UK owner of Zizzi chain
21 June 2023 | BBC.co.uk
Boojum, the Belfast-based restaurant chain, has been sold to the UK company which runs the Zizzi, ASK Italian and Coco di Mama chains.
Boojum was founded in 2007 with the opening of its first store in Botanic Avenue in Belfast. It was bought by David and Andrew Maxwell in 2015 as a management buy-in, backed by the Dublin-based investment firm Renatus.
Coco di Mama begins two-site forecourt trial, in talks on second regional opening
28 April 2023 | Propel
Coco di Mama, the Azzurri Group-owned Italian food-to-go brand, has begun a two-site trial with Motor Fuel Group (MFG), the UK's largest independent forecourt operator, and told Propel it looking for more regional sites. Its link up with MFG has seen two counter concessions open in petrol stations in Brighton and Romford this month.
Jim Attwood, Coco di Mama managing director, said: "As part of Coco di Mama's omnichannel development strategy, we are continuing to trial the brand's appeal across travel locations. We believe our Italian made-to-order pasta, specialty coffee and hot breakfast offers will resonate with MFG's roadside consumer looking for a new, exciting on-the-go experience. MFG has proven expertise in successfully operating food brands in roadside locations and its nationwide scale assists us in taking the brand to new customers and delivery locations."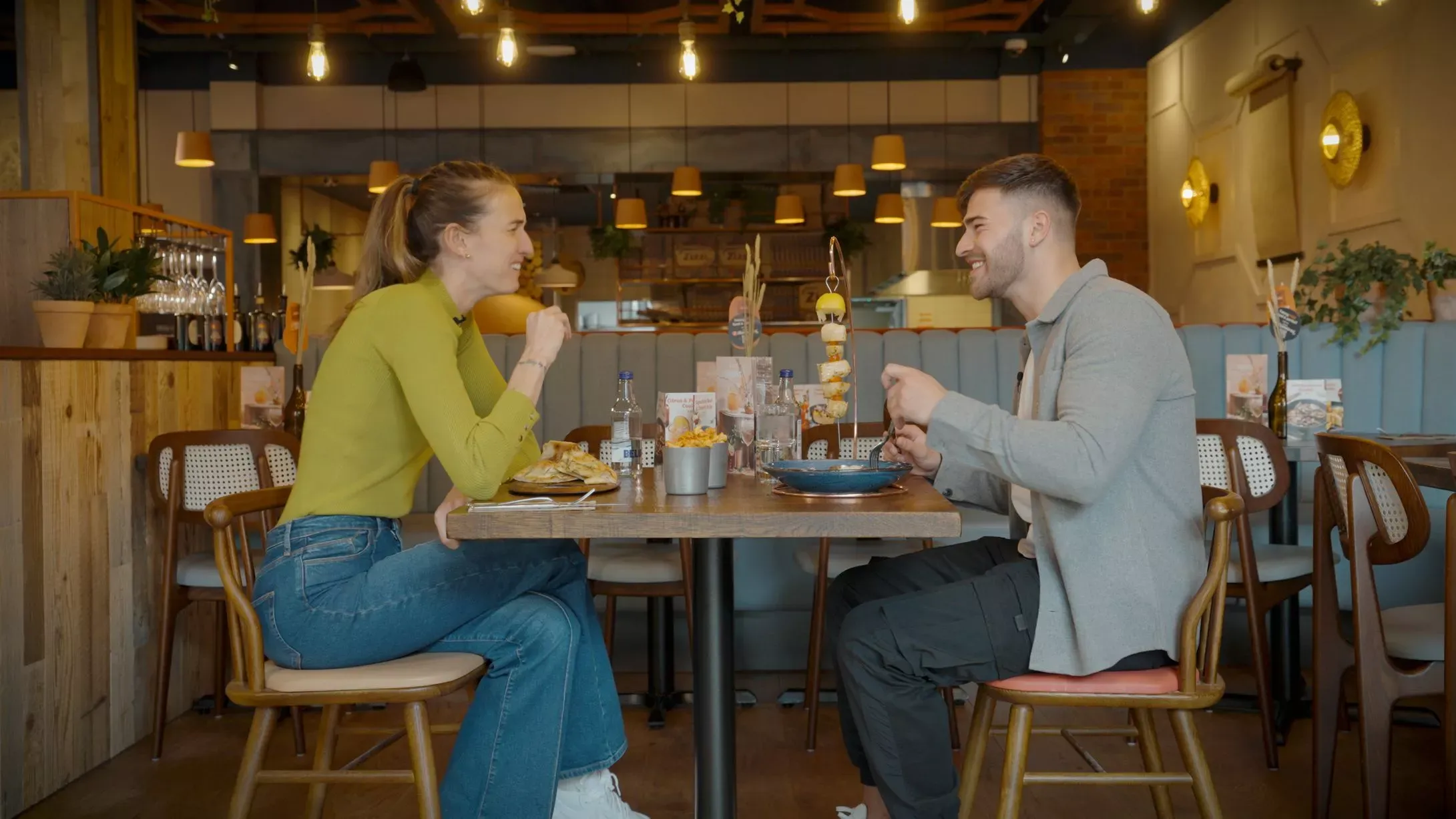 Jill Scott & Owen Warner partner with zizzi & mental health foundation for mental health awareness week
Mail Online | 25 April 2023
In support of Zizzi's long-standing partner, the Mental Health Foundation and the charity's campaign for Mental Health Awareness Week – the restaurant chain invited good friends, Jill Scott and Owen Warner to sit down and discuss their personal mental health journey.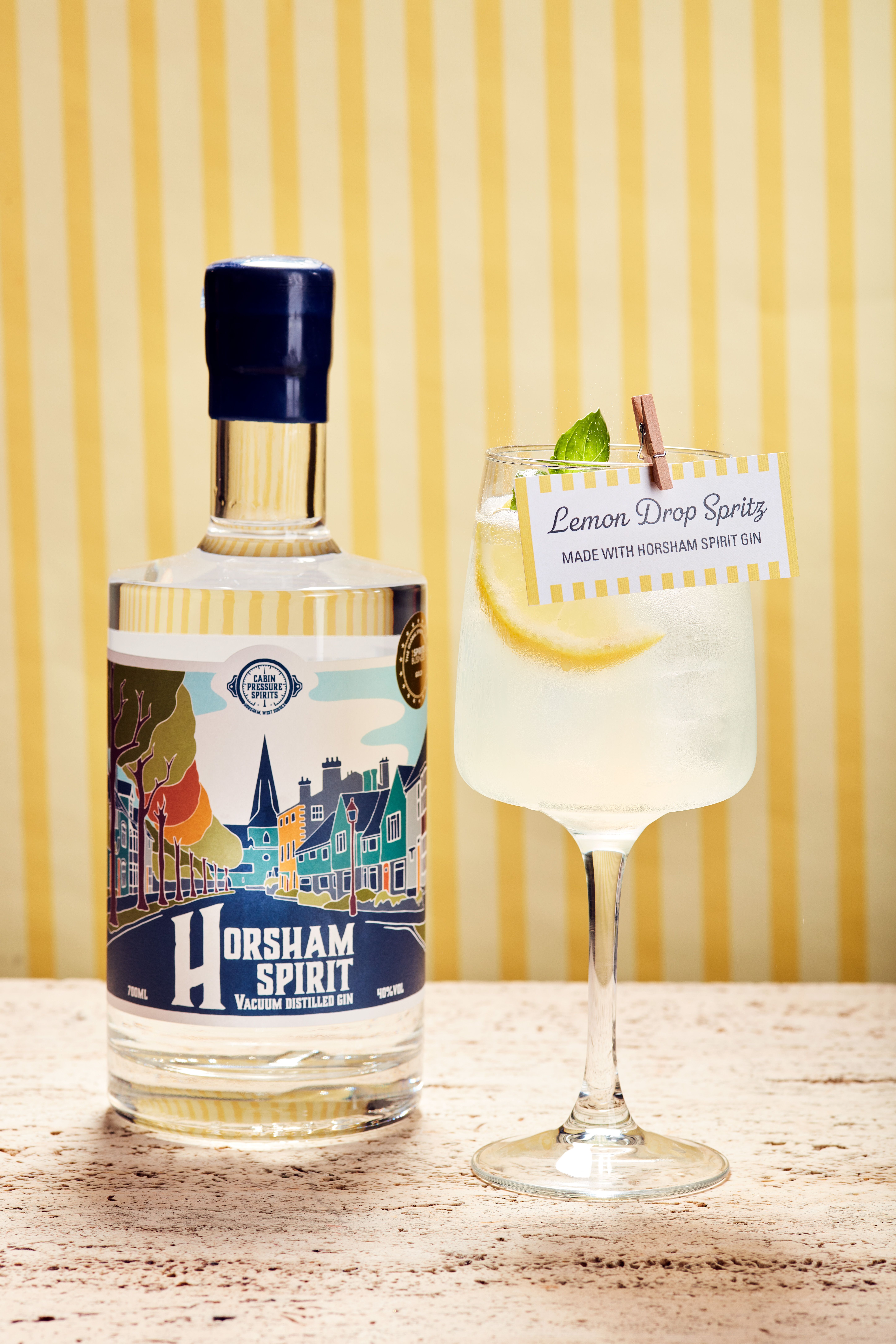 ASK ITALIAN CHAMPIONS LOCAL GIN PRODUCERS
28 March 2023 | Dine Out Magazine
Azzurri Group-owned brand ASK Italian has been on a nationwide search to champion the UK's best local gin producers, selecting a gin from distillers close to each of its locations to feature on the menu.
Local restaurant teams carried out the search to find their local gin, meeting suppliers and tasting the gin first-hand, gaining a unique insight into both the businesses and the communities they work alongside.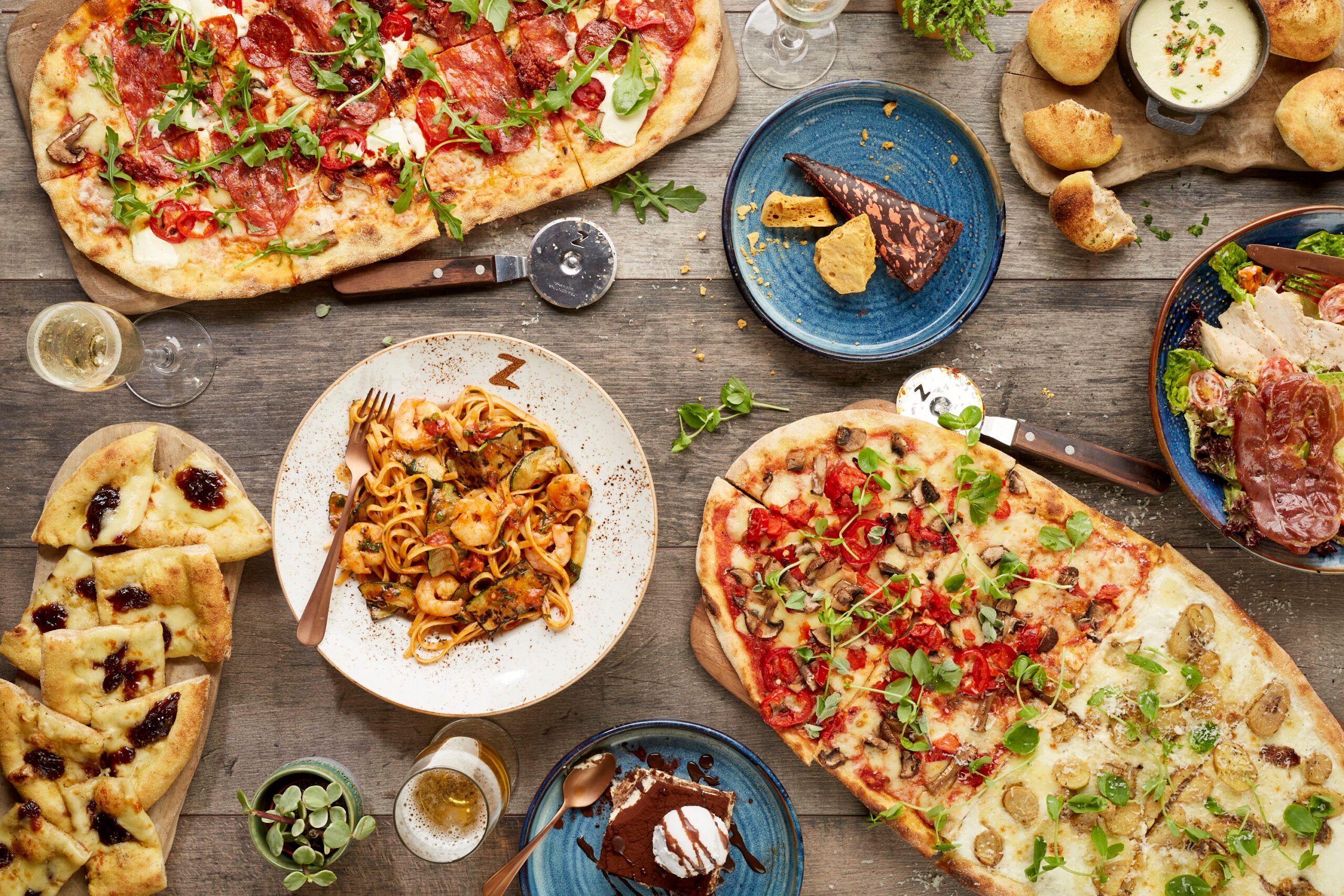 Low carbon pizza: Zizzi owner pledges to introduce carbon labelling on menus
16 December 2022 | Business Green.com | James Murray
Azzurri Group publishes new plan to provide carbon labelling on its menus by 2025. Diners considering the calorific content of their lunch as they peruse the menu could soon be able to simultaneously weigh the carbon impact of their preferred pizza.
Azzurri also promised to ensure 65 per cent of the dishes listed on its menus will be 'low' or 'very low' carbon options by 2030.
The commitments are at the heart of the new 'Recipe for a Better Future' strategy, which provides more detail on how the company intends to deliver on its previous commitment to achieve net zero emissions by 2040.
"We're determined to invest in becoming a more sustainable business, delivering long-term, positive change for our people and our planet," said Steve Holmes, CEO at Azzurri Group. "I'm proud of our latest Sustainable Dining Report and our achievements to date, and I'm optimistic about the difference we can make as we deliver our Recipe for a Better Future."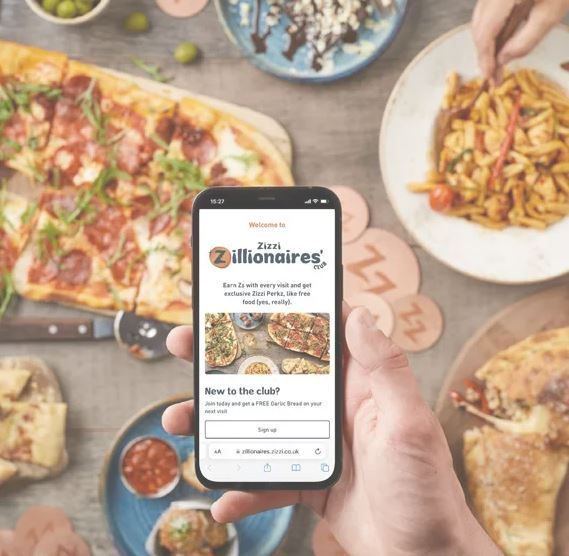 Zizzi launches exciting new Zillionaires Club loyalty programme
14 December 2022 | Hello! Magazine.com
Zizzi has launched a new loyalty programme named The Zillionaires Club in time for Christmas!
The Zillionaires Club will reward customers with 'perkz' including free food, and to celebrate the launch of the Zillionaires Club loyalty platform, Zizzi's has partnered BAFTA award-winning TV personality Big Zuu. Viewers will be able to watch Big Zuu join the Zizzi team in a brand-new online cooking series which will reveal Zizzi's secret recipes for the first time ever.
Zizzi 'perkz' for loyal customers include Zizzi favourite dishes from garlic bread to pizza, to the 'Zillionaire's Slice'. Once customers sign up to become a Zillionaire, they will be rewarded with free garlic bread and can collect Zs each time they visit a Zizzi restaurant or use click and collect and purchase Zizzi for delivery.
CELEBRITIES ATTEND LAUNCH PARTY OF ZIZZI Chester
24 November 2022 | Mail Online
Christine McGuinness and Chelsee Healey attend the launch party of Zizzi Chester.
This is the latest restaurant opening in the market leading brands portfolio.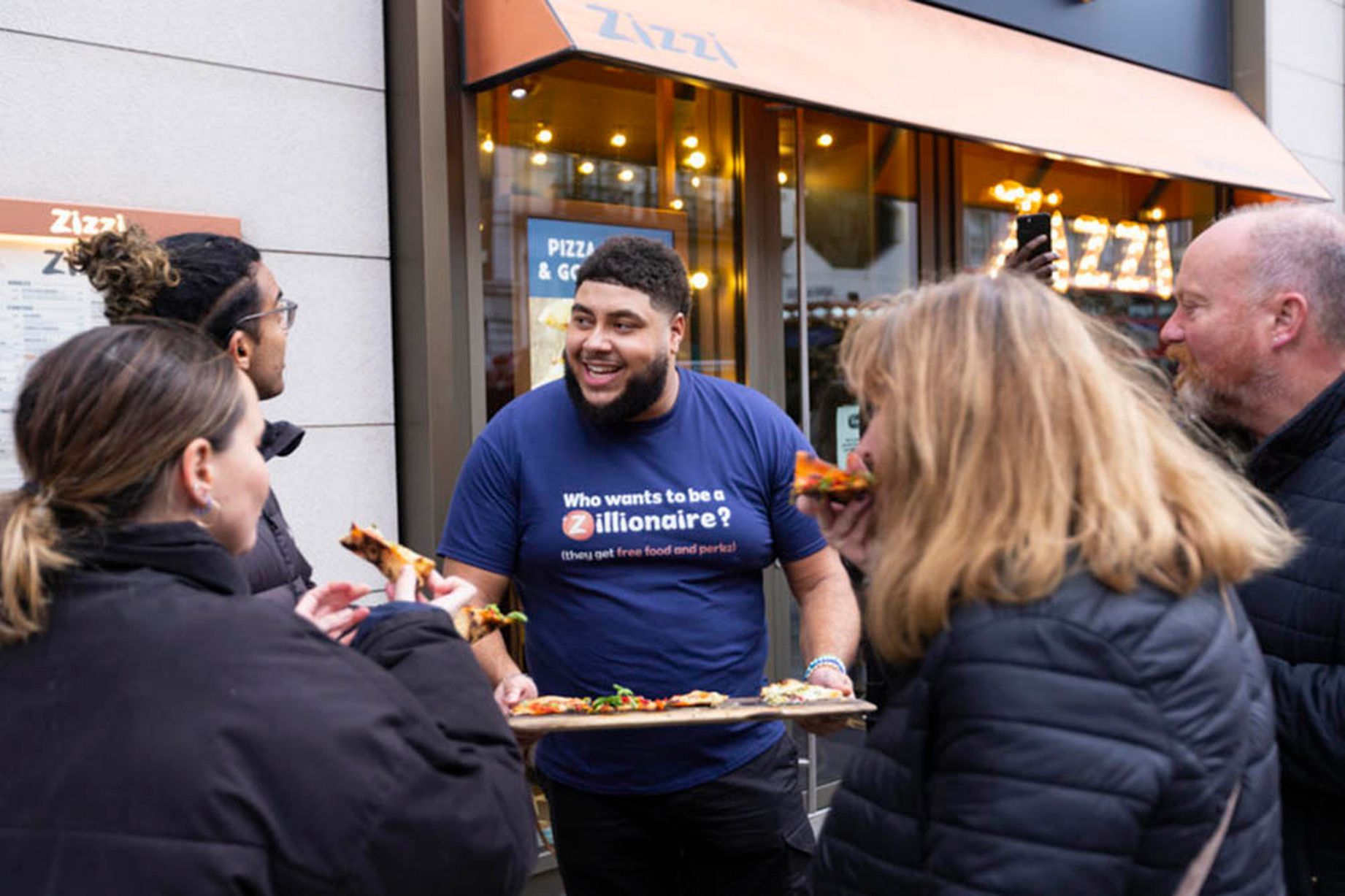 Big Zuu joins forces with Zizzi to star in a brand new online cooking series
03 November 2022 | Mirror.co.uk
The partnership announces the launch of the Zillionaires' Club loyalty platform, rewarding customers with 'perkz' including free food every time they visit. The series invites followers to cook along the following recipes with Big, sharing their dishes using the hashtag #ZuuZillionaire – Cheesy Chilli Garlic Bread, King Prawn Spiedini, Calzone Pollo Spinaci, Casareccia Pollo Piccante, Caramelised Banana Waffle, Zillionaire's Slice washed down with a Strawberry Zing cocktail.
Zizzi customers can earn Zs each time they visit one of its restaurants and spend over £10. Zs can then be exchanged for 'perkz' from the menu including food and drink. With each visit, they have the chance to earn a greater number of Zs. With the first visit being 10 Zs, the second 20 Zs, the third 30 and the fourth 40. After their fourth visit, customers qualify for a surprise perk including free food and big prizes such as holidays.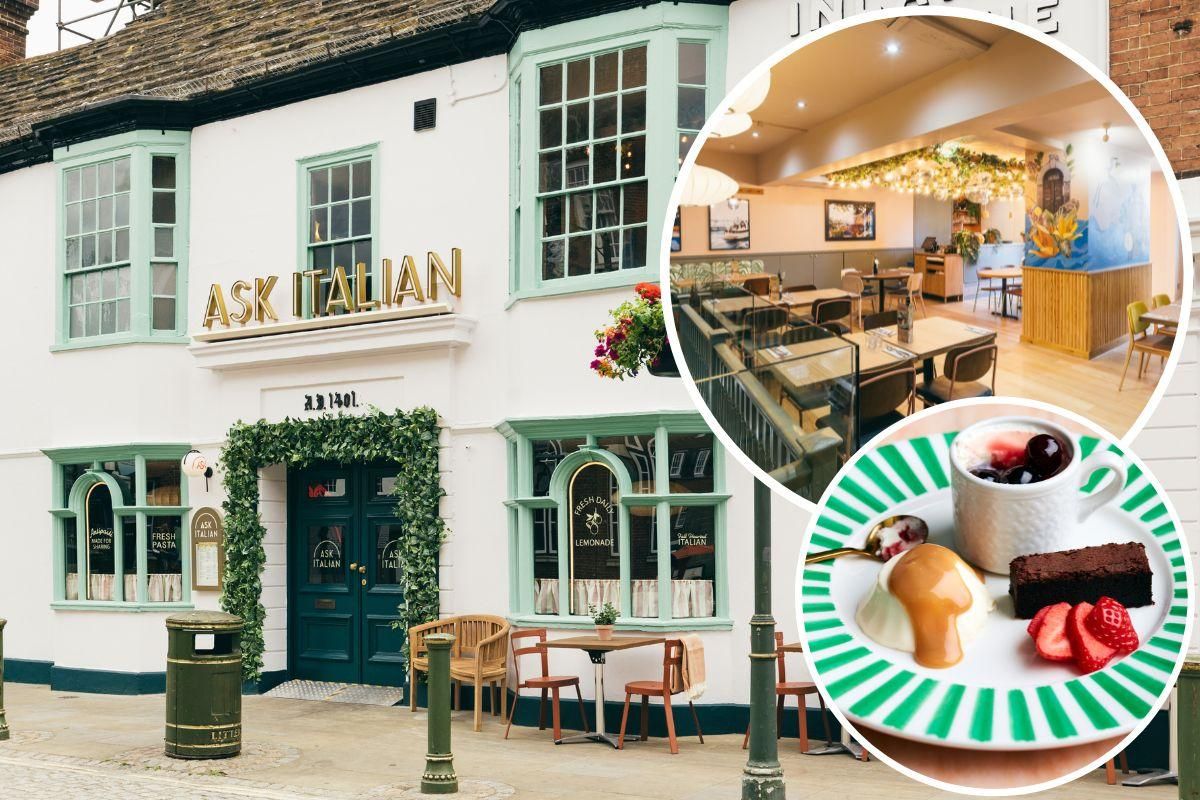 Ask Italian launches community concept restaurant in Horsham
20 July 2022 | The Argus | Ellie Smitherman
ASK Italian has launched its first "community concept" restaurant in Sussex.
The Horsham branch of Ask Italian has reopened following renovation and is the first of its kind.
Ask said it is putting the focus on the community and plans to roll out the new concept in all restaurants across the country.
It has collaborated with residents and producers to create a "sustainably focused space" and a menu "designed to bring the people of Horsham together".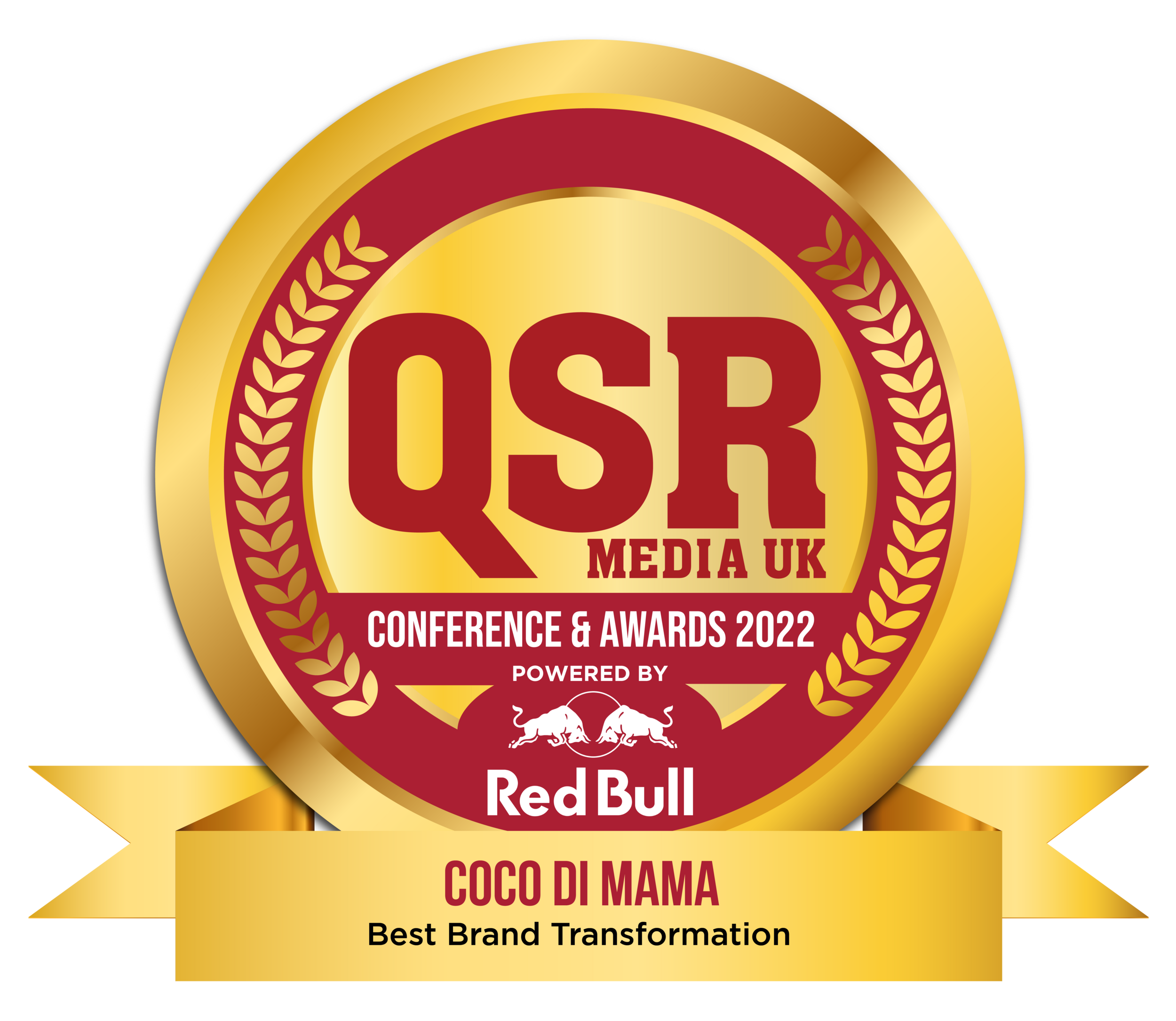 COCO WINS BIG AT THE QSR AWARDS 2022
28 June 2022
The UK's best of the best QSR chains were lauded for their creativity, agility and overall performance.
Coco won big, taking home three awards:
Best Brand Transformation: for pivoting from Bricks & Mortar only, to Omnichannel with a strong focus on launching 130 Delivery Kitchens in 3 months, but also including Retail  and Travel.
Best Corporate Social Responsibility Initiative: for continued strong commitment to CSR throughout the Covid Pandemic, at a time when profitability and team resource was an extreme challenge.
Squad of the Year: for our loyalty to the brand, pace of Delivery Kitchen roll-out, and our winning attitude & flexibility in launching new channels, with the majority of the team turning into unofficial trainers for new restaurant partners and travelling the length and breadth of the country during the peaks of Covid.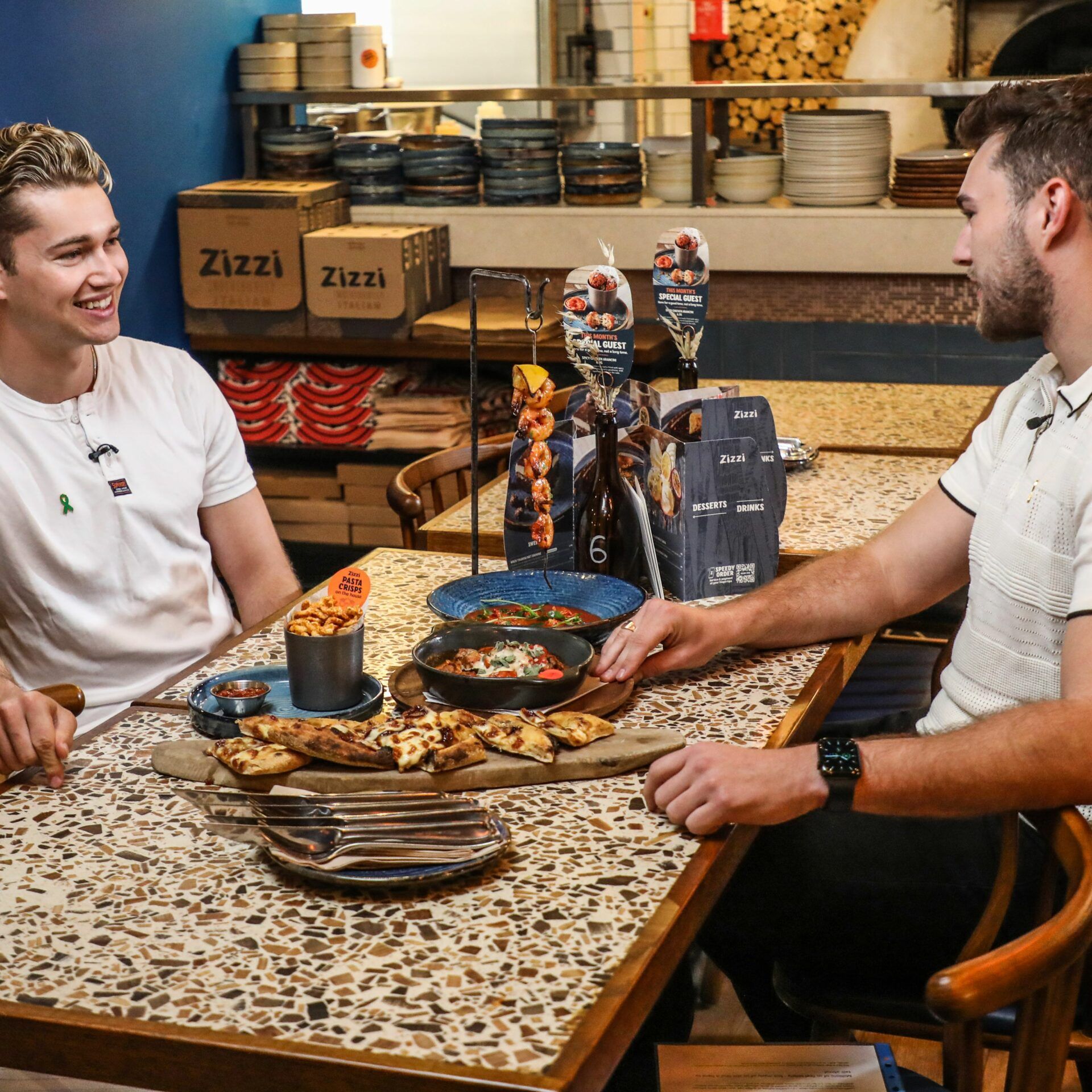 ZIZZI JOINS FORCES WITH THE MENTAL HEALTH FOUNDATION THIS MENTAL HEALTH AWARENESS WEEK
9-15 May 2022
Zizzi joined forces with their long-standing charity partner, the Mental Health Foundation, to raise awareness of loneliness this Mental Health Awareness Week.
To raise awareness, Zizzi invited regulars, AJ and Curtis Pritchard down to have an open, honest and frank discussion about their personal experiences.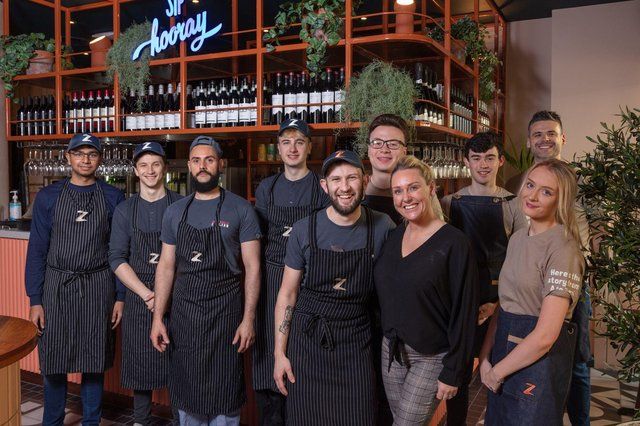 New Zizzi restaurant opens in Lancaster
2 May 2022 | Lancaster Guardian
Zizzi opened the doors to its new outlet in Market Street last week, creating 30 local jobs.
Upon arrival, customers will see the iconic Zizzi terracotta wood-fire pizza oven and inviting natural touches and fun features including a large Zizzi tree, which makes a great statement piece.
Zizzi Lancaster is the latest in the group's roll-out of their fresh new look, with artwork by Saroj Patel. The local artist has taken inspiration from the Edwardian Palm House in Williamson Park, which is now a butterfly house. The hoop lighting is inspired by local site Blackpool Circus.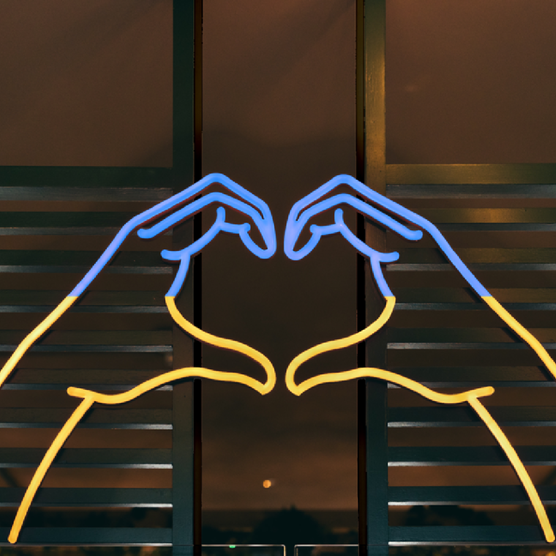 ASK STANDS WITH UKRAINE
7 April 2022
All Pennies donations*– that's the little optional donation you can add to your bill – at your local ASK are currently going to help Choose Love reach as many people as possible.
Choose Love does whatever it takes to provide for the evolving needs of refugees and displaced people. Their Ukraine emergency response fund is supporting partners on the ground to provide what's needed most, now and in the future.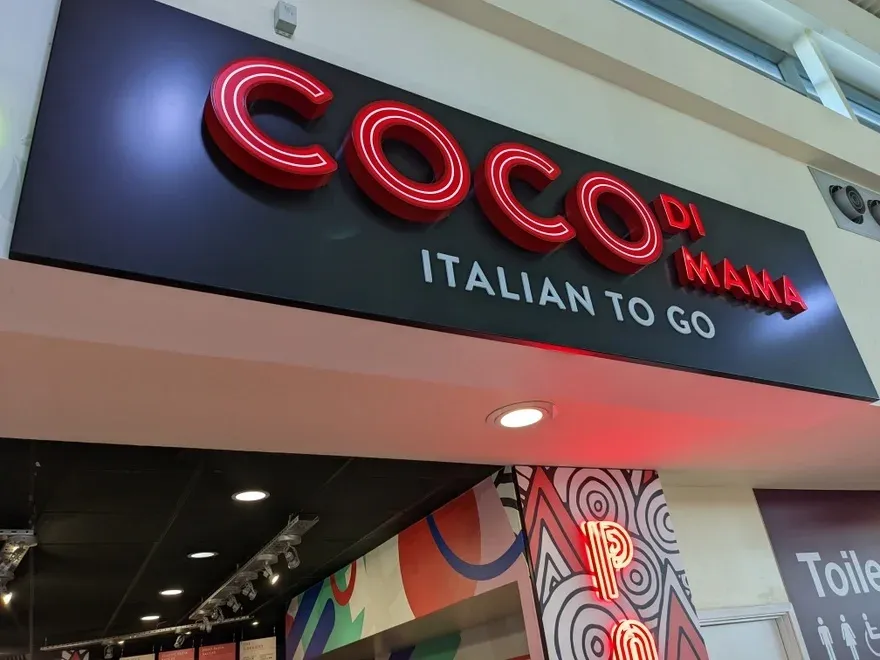 Coco di Mama to open at motorway services in new Roadchef partnership
24 March 2022 | The Caterer | Katherine Price
Roadchef has announced a new partnership with Italian restaurant brand Coco di Mama to bring the group's pasta-to-go offering to its motorway service sites.
The first Coco di Mama has already opened at Roadchef's flagship Norton Canes service area on the M6 Toll.
ZIZZI PARTNERS WITH tesco ON BIGGEST 'AT HOME' RANGE
11 March 2022 | The Retail Bulletin
Restaurant brand Zizzi has launched its biggest-ever 'at home' range exclusively with Tesco.
Based on Zizzi's most popular restaurant dishes, the starter, main course and dessert items will be available in Tesco's supermarket and Tesco Express freezers nationwide.
Products include some of Zizzi's best-selling items such as Garlic Bread & Cheese, Casareccia Pollo Piccante, Lasagne Bolognese and twists on the classic Chorizo Carbonara and Rigatoni Chicken Della Casa.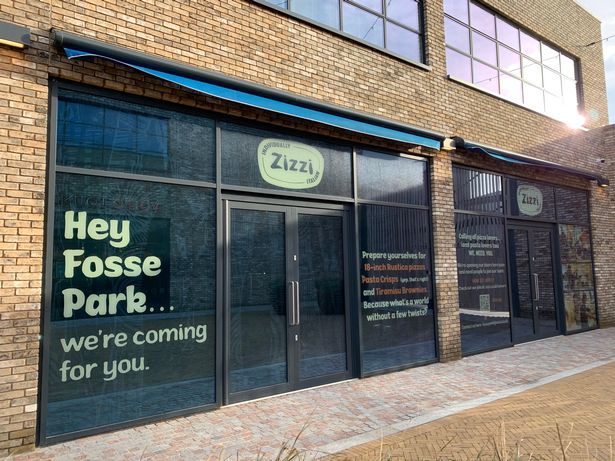 JOBS ADVERTISED AS ZIZZI PREPARES TO OPEN FOSSE PARK RESTAURANT
17 February 2022 | Leicestershire Live | Becky Jones
Italian restaurant chain Zizzi is preparing to open its new Fosse Park restaurant and is advertising for staff.
Now, 'Zizzi' signs have been erected on the unit, and there is writing on the window saying "Hey Fosse Park… we're coming for you." It continues: "Prepare yourselves for 18-inch Rustica pizzas, pasta crisps (yep, that's right) and tiramisu brownies. Because what's the world without a few twists?"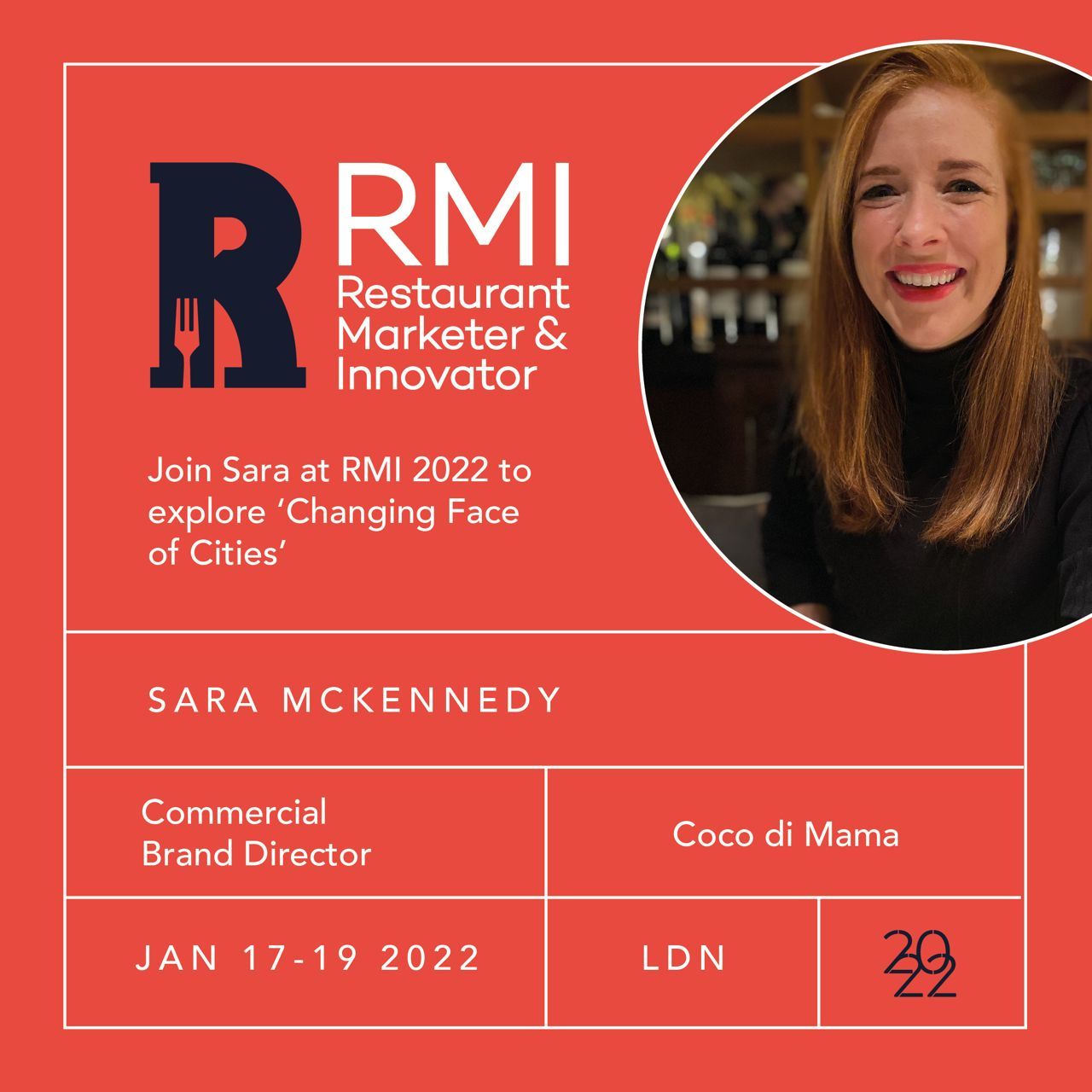 COCO COMMERICAL BRAND DIRECTOR, SARA MCKENNEDY, SPEAKS AT RMI 2022
19 January 2022 | RMI 2022
"Traditionally bricks and mortar, but now we're digital first." Sara McKennedy, Commercial Brand Director at Coco di Mama, shares insight on how the brand has developed and grown since Covid, launching over 130 nationwide delivery kitchens in just 3 months.
Sara spoke at the Changing face of cities panel discussion at Restaurant Marketer conference.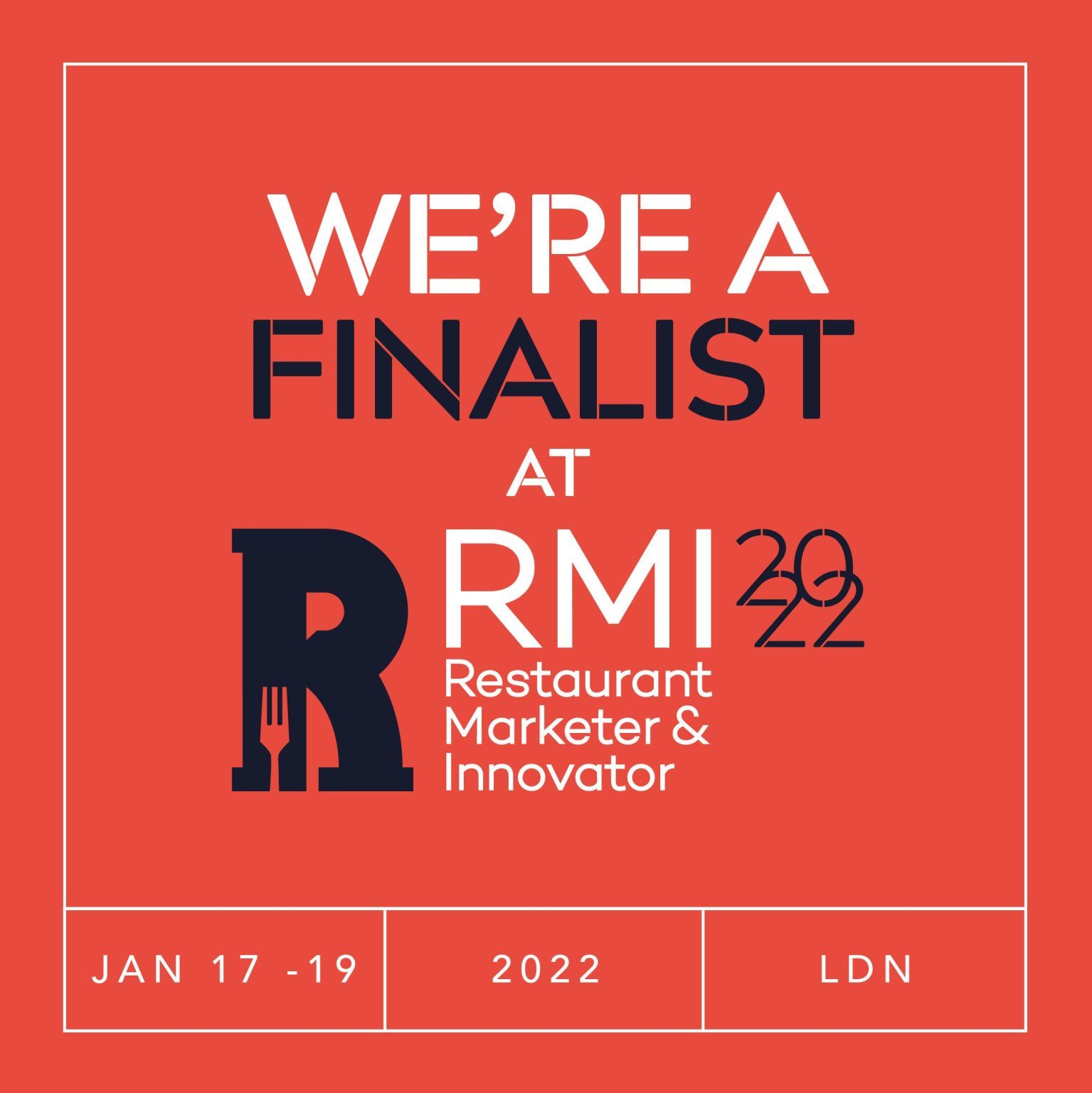 FINALIST AT RESTAURANT MARKETER & INNOVATOR 2022
17 January 2022 | RMI 2022
Azzurri Group and AND Digital have been shortlisted for 2 awards at the Restaurant Marketer & Innovator Awards.
Firstly, for "Best Use of Technology" at the Restaurant Marketer & Innovator Awards and secondly for the "Changing Lives in the Community" award at The Card and Payments Awards.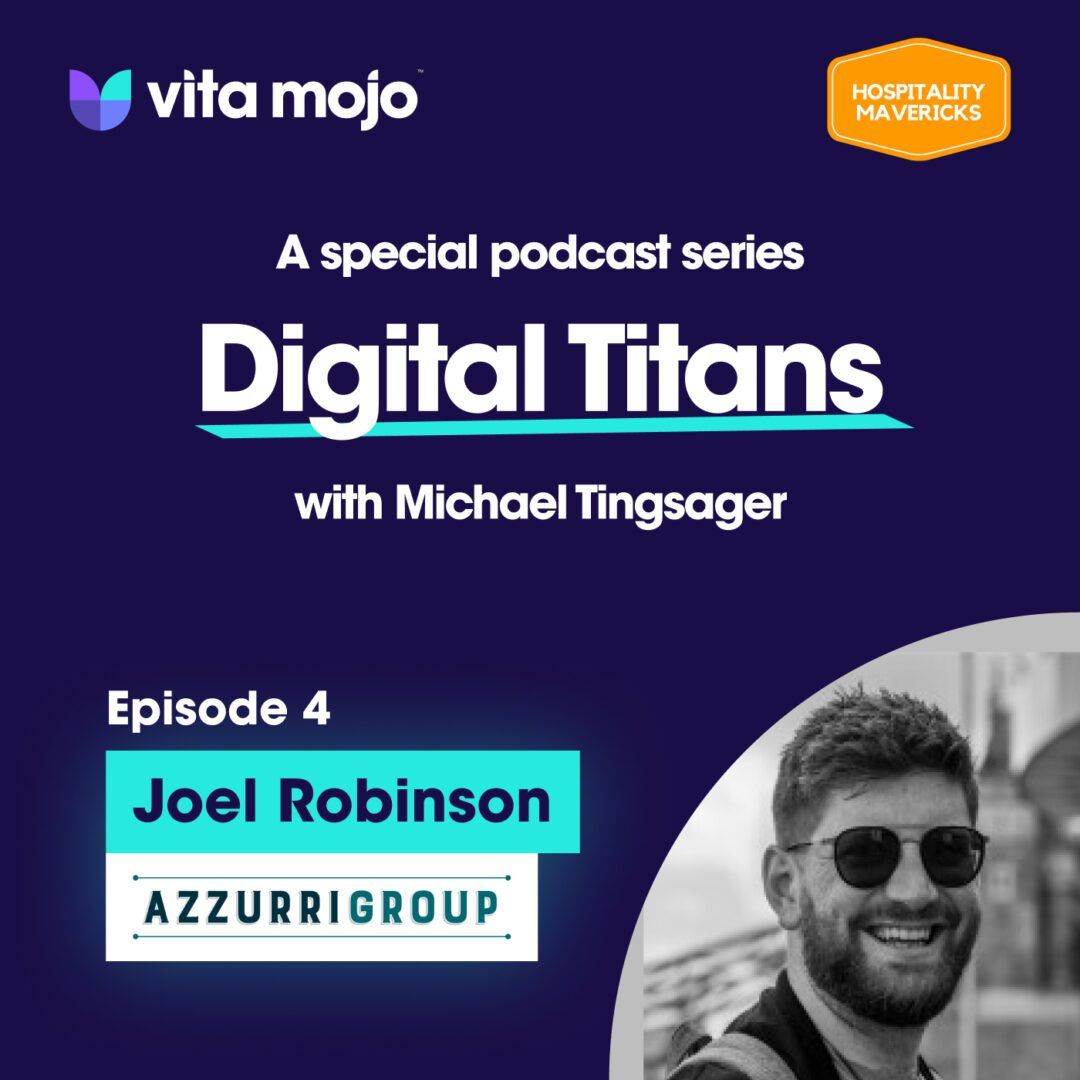 Digital Titans of Hospitality: Joel Robinson, Digital & Technology Director, Azzurri Group
11 January 2022 | Vita Mojo Digital Titans Podcast
Over the last six months, the pandemic has catalysed digital transformation across the hospitality industry. No one could've predicted where the industry would be in 2021. As the dust starts to settle on Covid, operators are now starting to look beyond survival to see how technology can improve their business. We've spoken to industry leaders, operators, CIOs and tech experts and explored some of the biggest unanswered questions around digital transformation within hospitality.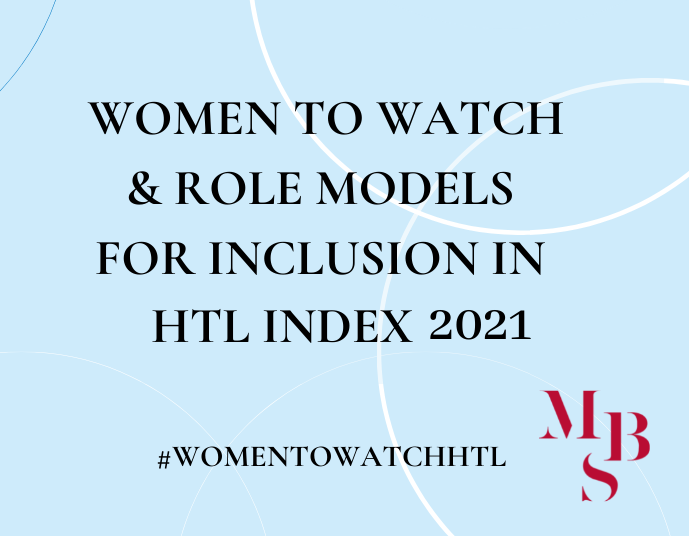 AZZURRI Head of IT, Bebe Oladipo, RECOGNISED AS role model for inclusion
14 December 2021 | The MBS Group
WiHTL has launched the 'Women to Watch & Role Models for Inclusion in Hospitality, Travel & Leisure Index 2021' highlighting an incredible line up of talented female role models with broad experiences and achievements whilst also profiling 14 inspiring role models for inclusion.
Bebe Oladipo, Azzurri's Head of IT,  featured in the Women to Watch & Role Models for Inclusion in Hospitality, Travel & Leisure Index 2021 as a role model for inclusion.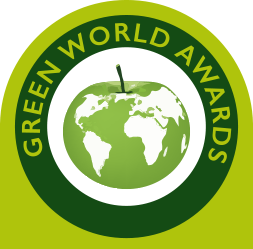 AZZURRI crowned FOOD & DRINK CHAMPION AT GREEN APPLE AWARDS FOR ENVIRONMENTAL BEST PRACTICE
16 November 2021 | Novati
The Azzurri Group delivered a recipe for success being crowned Food & Drink Champions in Environmental Best Practice (2020).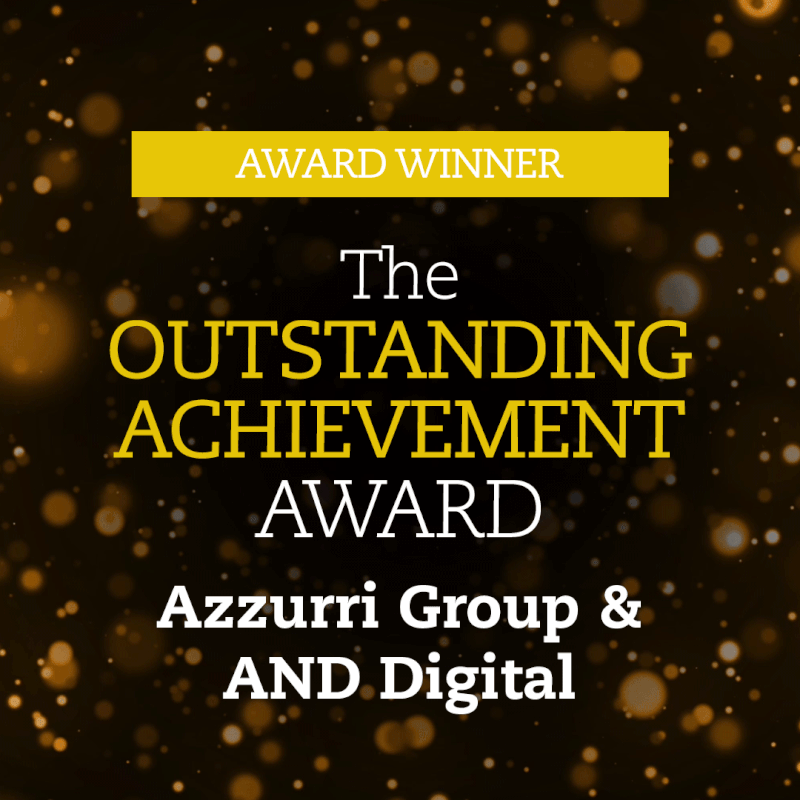 Winner of Pennies Outstanding Achievement Award
3 November 2021 | Pennies Outstanding Achievement Award 2021 |
The Azzurri Group were named WINNER of Pennies Outstanding Achievement Award alongside development partners AND Digital!
This recognises Azzurri's contribution to the micro-donation movement through our integration of Pennies into Order & pay at table services. Since reopening in May, customers have already donated over £70k to charity partners the Mental Health Foundation & Great Ormond Street Hospital Children's Charity by rounding up their bill when paying using Speedy Order at Zizzi and Pronto Order & Pay at ASK Italian.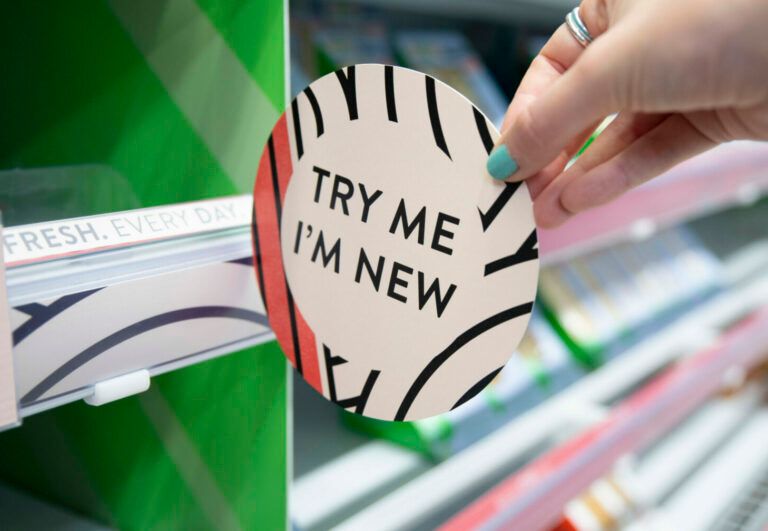 Coco di Mama launches Sainsbury's partnership
13 October 2021 | Big Hospitality | James McAllister
Coco di Mama has become the latest casual dining brand to partner with a major national supermarket.
The quick-service Italian chain, which is operated by the Azzurri Group, has partnered with Sainsbury's to trial a range of its premium grab-and-go products across 15 of its London stores.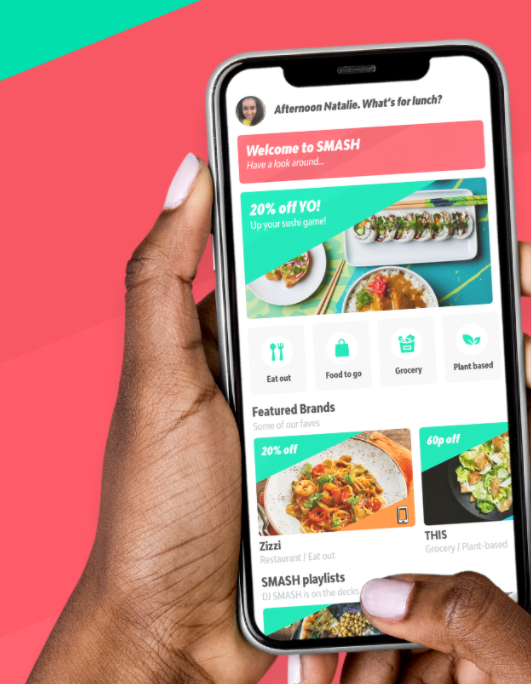 SMASH app launches offering young people discounts on healthy foods
21 May 2021 | Big Hospitality | Joe Lutrario
An app that provides young people with money-off vouchers and promo codes on hundreds of healthy food products has launched in the UK.
Major restaurant brands including Zizzi have signed up to an app that offers 13 to 24-year-olds up to 20% off healthy foods.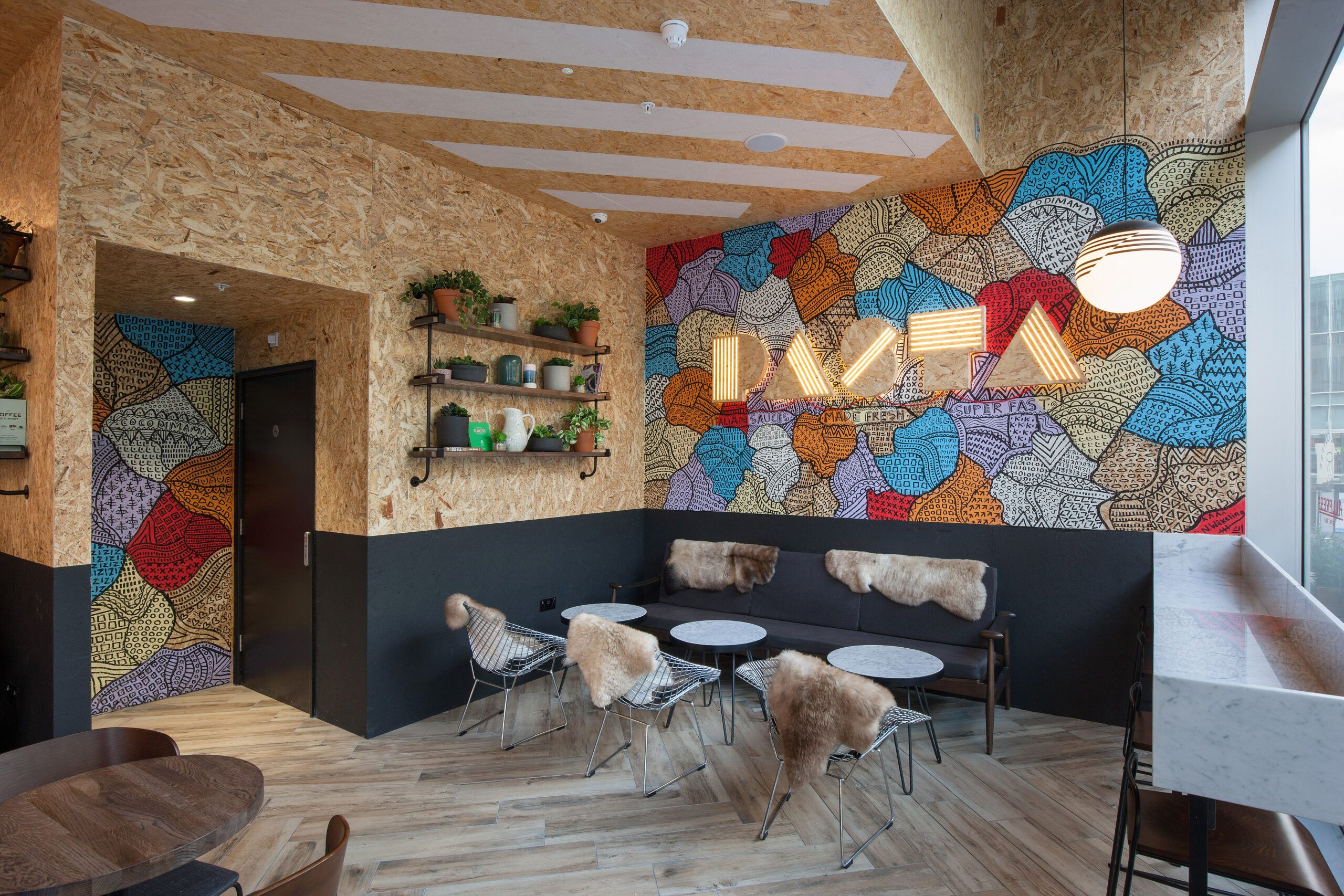 HOW THE ZIZZI AND ASK ITALIAN OPERATOR IS MAPPING OUT ITS DIGITAL FUTURE
16 February 2021 | Big Hospitality | Finn Scott-Delany
Azzurri Digital and Technology Director Joel Robinson discusses the value of partnerships, building solutions in-house, and the holy grail of creating a single customer view.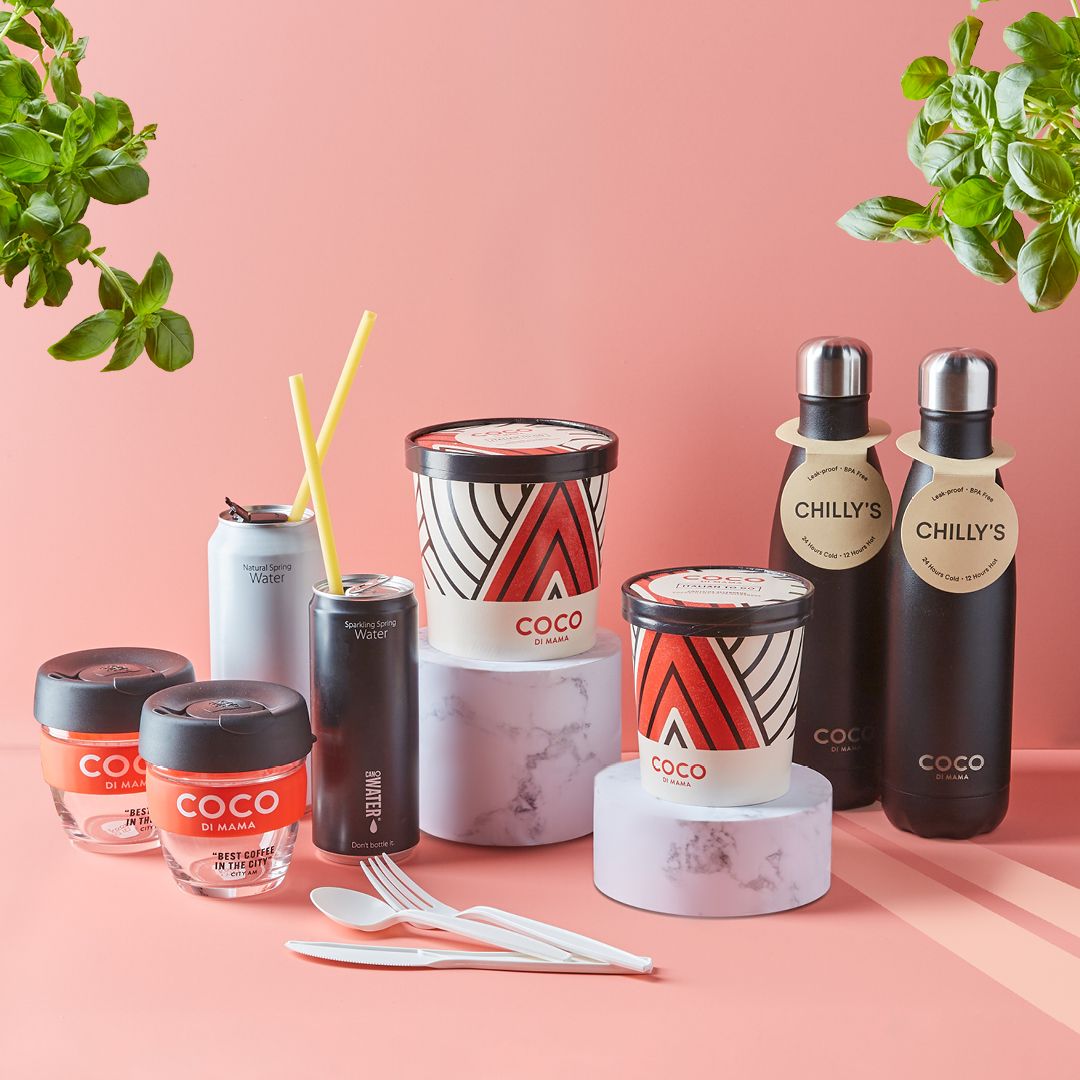 Operators including Zizzi and ASK to tackle emissions with Zero Carbon Forum
11 December 2020 | The Caterer | Sophie Witts
Hospitality operators including The Azzurri Group, Brewdog, and the Restaurant Group (TRG) have joined forces to set up an industry group aimed at cutting carbon emissions across the sector.
The group hopes its industry roadmap to achieving net zero carbon emissions will act as a template for businesses in the UK and worldwide.
zIZZI pARTNERS WITH SAINSBURY'S TO BRING ICONIC PIZZA RANGE INTO STORES
16 September 2020 | Fiona Briggs | Retail News
Italian restaurant Zizzi has partnered with Sainsbury's to launch its first ever grocery range. Zizzi will make its debut in the frozen grocery category with a trio of pizzas based on one of the restaurant's most popular offerings on its menu, the Rustica Pizza.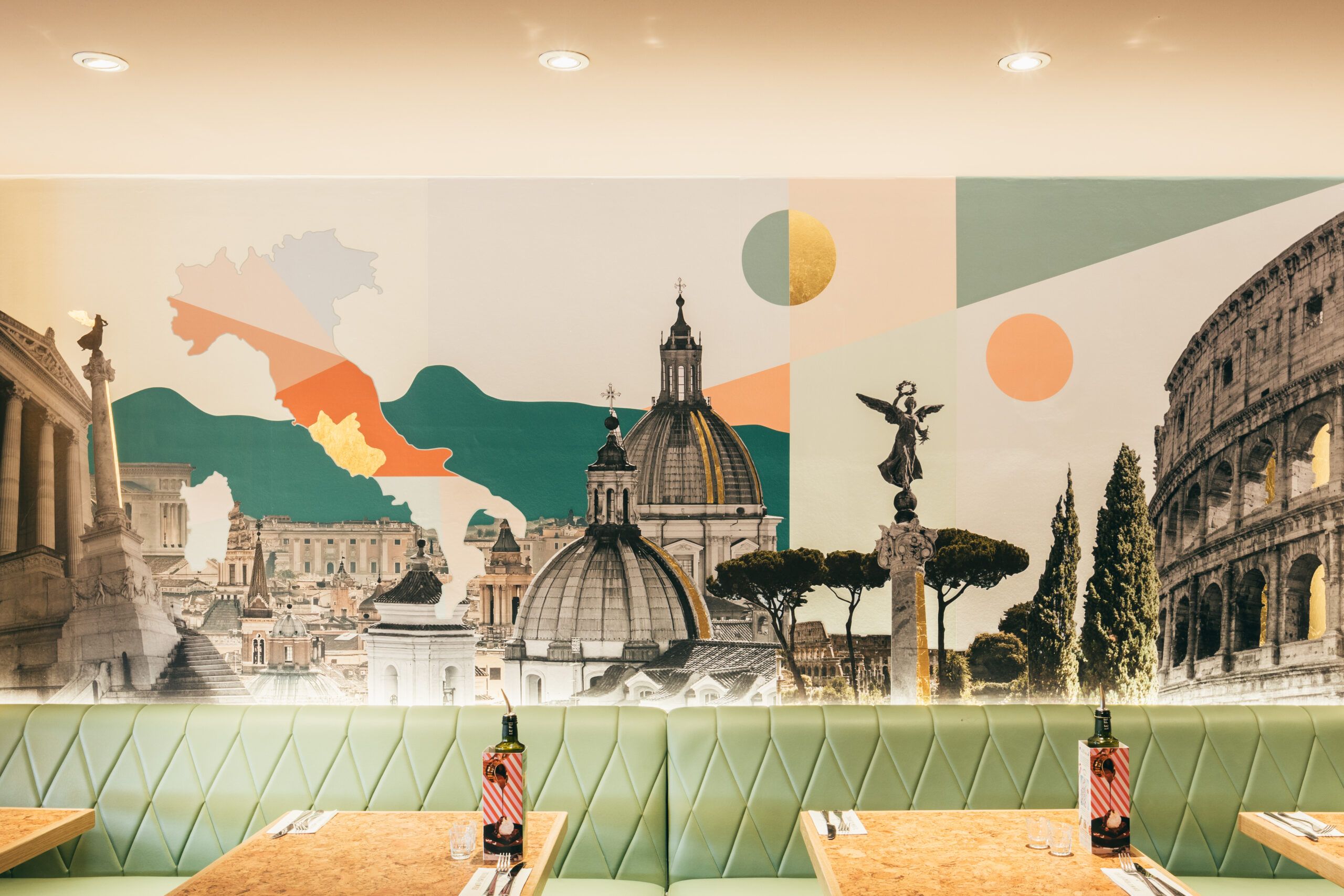 Breakfast carbonara and bespoke art: how Azzurri is keeping its Italian restaurants fresh
13 November 2018 | Big Hospitality | James Wallin